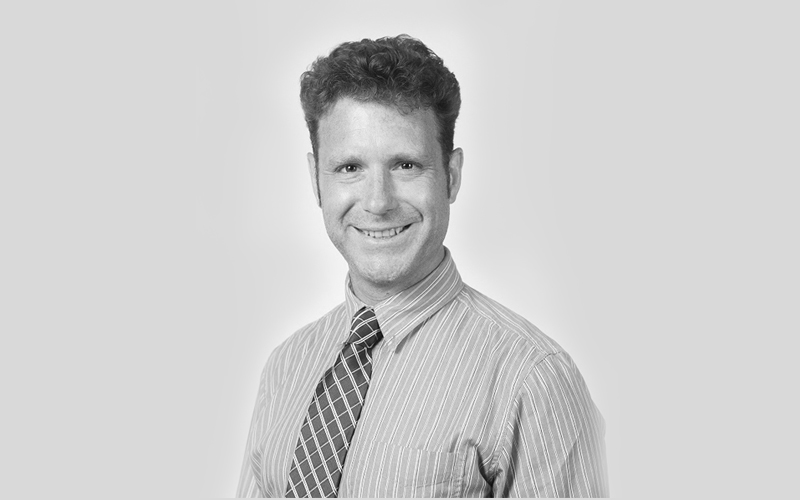 Gavin's practice focuses on Canadian litigation liability arising out of international transportation and logistics activities. He has represented forwarders, carriers, ship owners, and cargo interests in litigation and dispute resolution and has appeared on their behalf before the Superior and Federal Courts, as well as before various administrative tribunals.
In addition to his Maritime and Transport practice, Gavin assists clients with a variety of civil and commercial litigation matters, including conflicts referrals, commercial and contract disputes, employment litigation, and privacy and e-commerce issues. He also maintains a robust pro bono and public interest practice including research and litigation support for international human rights and crown liability cases, as well as acting as counsel or providing direct pro bono legal services to non-profit and charitable organizations. Gavin serves as a Director of Lawyer's Rights Watch (Legal Research) Canada and volunteers with its sister organization Lawyers' Rights Watch Canada, an ECOSOC registered charitable organization focusing on the persecution by States of defenders of international human rights law. In addition to authoring research, letters, and white papers, Gavin attended the 27th session of the United Nations Human Rights Council in Geneva as an accredited representative for LRWC.
In May 2007 Gavin was named General Editor for Forwarderlaw.com, an international network of lawyers from over 20 countries who specialize in representing forwarders and transportation intermediaries. In May 2009 Gavin was named to the National Board of Directors of the Canadian International Freight Forwarders' Association (CIFFA), the first Associate Member to be invited to sit on the Board. Gavin has been a lecturer, speaker, or guest lecturer for a range of institutions and conferences, including: CIFFA certificate training programs, AGMs, and Webinars; the 2008 i|e Canada Trade Show and Conference; the 2007 Singapore Logistics Association conference; and the 2006 CTLA AGM. He has recently served as a contract faculty member at the Centennial College School of Business, lecturing on ethics and professional responsibility for paralegals.
Gavin is qualified and licensed to practice law by the Law Society of Upper Canada.
Education and Experience
Gavin obtained his Bachelor of Laws (Distinction) from Dalhousie Law School in Halifax, Nova Scotia. During his studies he won a number of recognitions including the Ronald St. John Macdonald Award for Public International Law; selection for the Supreme Court of Nova Scotia clerkship; and, while on exchange at Queensland University of Technology (Brisbane, Australia) the Culture Regeneration Society Award for Master's level legal research in the field of International Intellectual Property. He obtained his Master's in Law (LL.M) in 2014 from the University of Toronto with a focus on public international, development, human rights, and humanitarian law.
Prior to commencing his law career, Gavin graduated from Queen's University (Kingston, Canada) obtaining bachelors degrees in both Commerce (First Class Honours) and Philosophy, winning more than a dozen honours and prizes. Between his undergraduate and law school he worked as an Associate with the internationally renowned Boston Consulting Group, providing strategic advice to leading national and multinational clients. He continues to bring his business knowledge and experience to bear for the benefit of clients both by ensuring legal services are provided efficiently on a day-to-day basis and by treating key litigation levers as rational economic decision points for which optimal outcomes can be achieved.
Professional Memberships and Activities
Canadian International Freight Forwarders' Association (Associate member, legal counsel, and Director)
Forwarderlaw.com (General Editor and Member for Canada)
Lawyer's Rights Watch Canada (Member and Board Member for Lawyer's Rights Watch Legal Research Canada)
Canadian Maritime Lawyers' Association (Member and Board constituency representative for CIFFA)
Ontario Bar Association (Member; elected council member: Toronto Region, 2006-2010)
Canadian Bar Association (Member, Admiralty Section)
Canadian Transport Lawyers' Association
United Nations Association Canada
Amnesty International (Canada)
Selected Published Decisions
Kuehne +Nagel v. Agrimax Ltd., [2010] FC 1303.
American Transport Logistics v. Kobi Group Inc., [2009] OJ no 4980 (Sup Ct).
Locher Evers International v. Canada Garlic Distribution Ltd., [2008] FCJ 388 (T.D.).
Lovat v Blue Anchor Line et al, [2007] FCJ No. 659 (T.D.).
Authored Works
Gavin Magrath, "The Utility of a Subjective Happiness Metric in International Development" University of Toronto Press, October 2014.
Davidson, Gail, and Gavin Magrath, "Briefing to the Committee against Torture, 48th Session, May 2012, on the Omar Khadr case", Lawyer's Rights Watch Canada, August 2013.
Unpublished Academic Articles and Works in Progress:
April 2014: "Regulating Post-Secondary Education Debt Markets"
April 2014: "Taxonomies of Terror in the War on the Law of War"
April 2014: "Investing in Distributed Solar Generation for Human and Economic Development"
April 2014: "Drone Wars: Doctrinal Challenges to International Humanitarian Law"
December 2013: Citizenship and Positive Obligations in International Human Rights
December 2013: The Rise and Fall of GDP
June 2004: Managing Biological Resources in the Post-TRIPs Era
awarded the "Culture Regeneration Prize" for Master's level research in Comparative Intellectual Property Law
Articles authored by Gavin Magrath and published online through www.forwarderlaw.com:
5 April 2014 "Queen of Nanaimo sets course for Maritime Time-Bars"
13 March 2014 "Ottawa Loosens Small Spill Reporting Requirements"
28 September 2013 "FMC Report on Cargo moving through Canadian and Mexican Seaports"
29 July 2013 "Is a Forwarder the "Merchant" or "Holder" of a Bill of Lading"
8 July 2013 "Federal Court of Appeal extends application of Hague-Visby Rules in Canada"
27 December 2012 "The Perils of Rail Tariffs"
30 September 2012 "Resovling a Multiplicity of maritime Proceedings:Siemens v Irving
5 July 2012: "WTO Rejection of US Country of Origin Labeling Upheld on Appeal"
30 June 2012 "Release of Cargo without Bill of Lading"
8 February 2012: "Delivery under Straight Bill of Lading: Cami Automotive v Westwood Shipping
15 February 2011 "Forwarder 'Absolutely Right' in Refusing to Alter Bills of Lading
18 June 2010 "Forwarder Recovers on Bankrupt's Counterclaim"
7 December 2009 "Forwarders are Local Undertakings – Supreme Court of Canada"
16 May 2009 "The Rotterdam Rules"
30 April 2009 : "Consignee responsible for Freight Prepaid Carriage"
20 February 2009 : "A Common Admiralty Law?"
19 January 2009 "The Scope of Federal Jurisdiction:Consolidated Fastfrate v Teamsters"
8 January 2009 "Lost at Sea: Punitive and Aggravated Damages under the Athens Convention"
19 December 2006 "Directors May be Liable for Misrepresenting Ability to Pay"
14 September 2006 "Don't Play Judge When Claims Arise!"
Articles Published in "The Forwarder Magazine":
Spring 2014: "Who is your 'Customer'?"
Winter 2013: "No Set-off!"
Winter 2011: "Standard Terms: Mistakes and Misconceptions"
Summer 2008: "The CIFFA STCs: What makes them stick?"
Articles authored by Gavin Magrath and published online at The Huffington Post:
16 January 2014 "Step Down Justice Nadon While There's Still Time"
3 January 2013 "For 2013, Lets Ban Cars and Guns"
12 November 2012 "Compromise is not in the Republican Dictionary"
17 September 2012 "Hamdan 2, USA 0"
5 September 2012 "Minister Baird: Bullying doesn't belong at the UN"